12.06.2023
Hello, SHATOO fans!

SHATOO are proud to announce our new song CALL ME OVER, the official song of PRIDE PÅ GRENSEN. The single will be out June 16th on all streaming and download services, including our Bandcamp.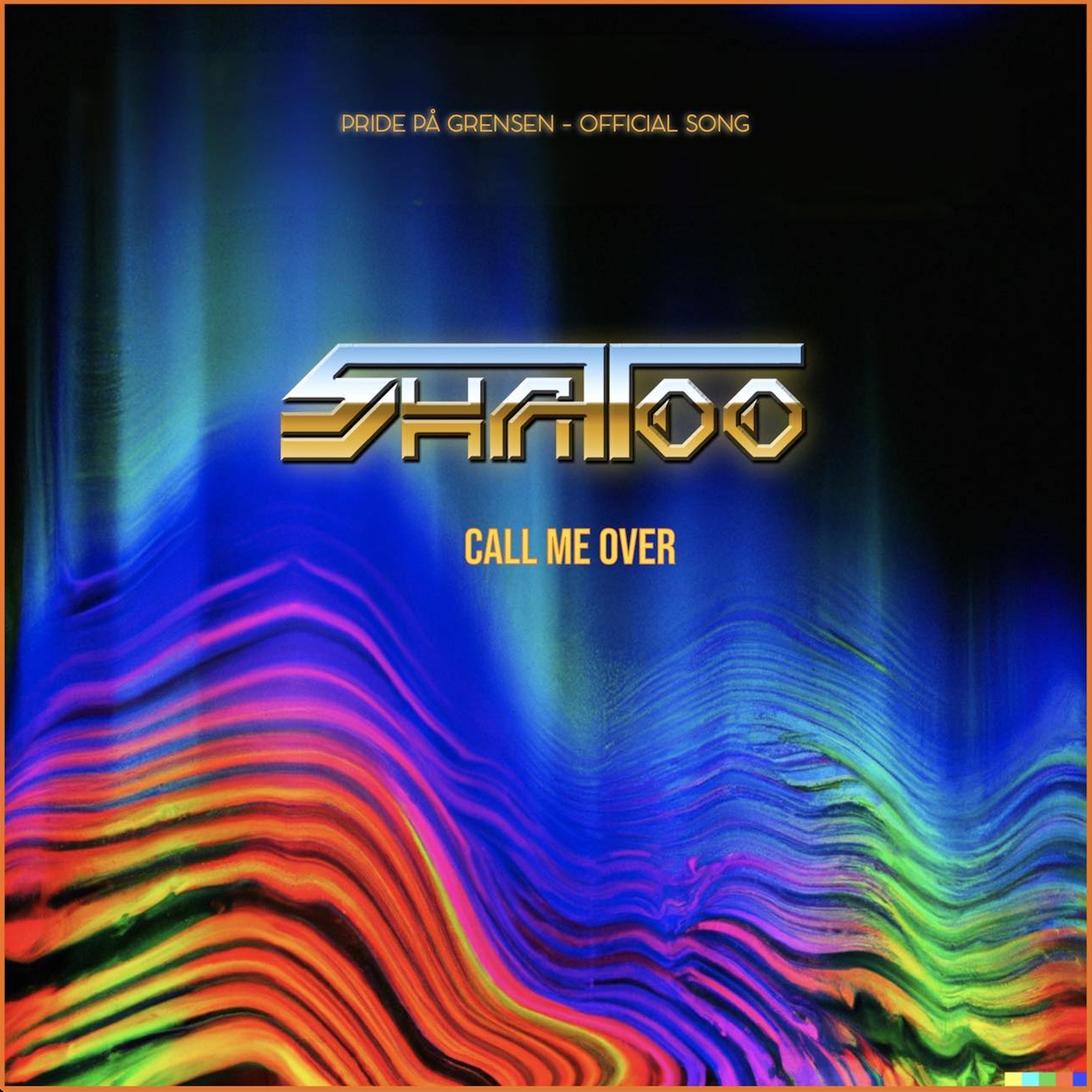 06.04.2023
Hello, SHATOO fans!

We are happy to announce that the second SHATOO album "Life" is finally re-released on CD thanks to Norske Albumklassikere. The crowd-funded release was successful and the album has been completely remastered from the original CD. You can purchase it at NorskeAlbumklassikere.no.

Vi er glade for å fortelle at the andre SHATOO albumet "Life" endelig er reutgitt på CD, takket være Norske Albumklassikere. Albumet ble utgitt med hjelp av Bidra.no, og heldigvis kom vi i mål. Albumet har blitt fullstendig remastret fra den originale Sharatima CDen. Kan bestilles på NorskeAlbumklassikere.no.
06.05.2022
Hello, SHATOO fans!

It is our pleasure to announce that the debut SHATOO album "A True Story" is now being added to the series "Norske Albumklassikere på CD". This series aims to bring out-of-print Norwegian music back on CD through crowdfunding. While our re-issue of "A True Story" from 2013 provided a decent remaster from the original CD release, this release will be properly remastered from the original master tapes! We couldn't be more excited and hope you will order a copy via Bidra.no.

Vi kan med stor glede meddele at debutalbumet til SHATOO, "A True Story", nå blir tilgjengelig i serien "Norske Albumklassikere på CD". Serien har som mål å få ut norsk musikk som enten aldri har vært utgitt på CD, eller har vært utilgjengelig på CD lenge. Vi ga ut "A True Story" på nytt i 2013, remastra fra den originale CD utgaven fra 1987, men den nye utgaven på Norske Albumklassikere vil bli remastrert fra de originale master-tapene. Du kan bestille en kopi via Bidra.no.
30.01.2022
Hello, SHATOO fans! It's been a while since our latest update and given our website was in need of a makeover, our webmaster Alyxx Digre aka Technomancer has taken it on her to redesign the website to make it more suitable for phones and tablet devices. The content hasn't changed so you can still view a slice of SHATOO in the Archive section where we store our memories. To stay up to date on news, make sure to follow us on Facebook!
25.04.2017
OK peeps, we've got a live one!
A 2-track digital single entitled "Movies" will be released in the first week of May. Mixing is finished, and the two tracks, one "Radio Edit" and one "Single Version by Technomancer feat. Angst Pop", will be sent to mastering asap by ex-YELLO member Carlos Perón who also did the mastering on "Nothing That I Wouldn't Do" and the remastering of the reissues for "A True Story", "Life" and Dag's solo-album, "Tranquillity". It's been a long and winding road, and we've gotten your hopes up more than once unfortunately, but this time it's for real, we pinky promise!
We'd also like to inform you that some new pictures have been added to our photo album in the 80's section. Head there now to check out some pictures of Dag and Øystein signing "A True Story" at Rogers Platebar in Tønsberg, Norway in 1988!

STAY TUNED!
- SHATOO
30.12.2016
Happy new year!
Dag is releasing a brand new solo single in January called "Imagine That"
If you haven't checked it out yet, Dag Brandth has released a christmas song this year with Tore Pettersen called "Stjerna I Det Blå". It's currently available on iTunes, Apple Music, Spotify, Amazon.com and several other places.

We're also happy to inform you we are currently hard at work with a brand new Shatoo single as well as a new album, the first album since 1988's LIFE. Stay tuned for more news on this!
Seasons greetings and a happy new year from SHATOO!
29.01.2015
Those who missed our appearance at Haldengallaen 2015 where we performed Dangertown,
can check out the video here.
Thanks to everyone who showed up!

08.10.2014
During the past 6 months, it has become evident to us that Geir Bratland's busy schedule with Dimmu Borgir and God Seed was incompatible with the schedule of Shatoo. Even though it hurts us, we also want to and have to move forward, so as a result of this, Geir has now left Shatoo to proceed with his very successful work on his side. Shatoo sends Geir the best wishes and all the best of luck for the future as we now part ways with him on the very best of terms. As his replacement, a powerful woman has now entered the boys-club, and Hanne Kristine Haugsand aka Psykosister known from her work with Pust, Charmed and Tundra Mode will be joining Shatoo on vocals, keyboards and production work! We are very familiar with Hanne's previous work and we're sure that she'll provide an edge and a touch to the Shatoo material and our live-experience that will enhance our output in a fantastic way! Welcome Hanne! :D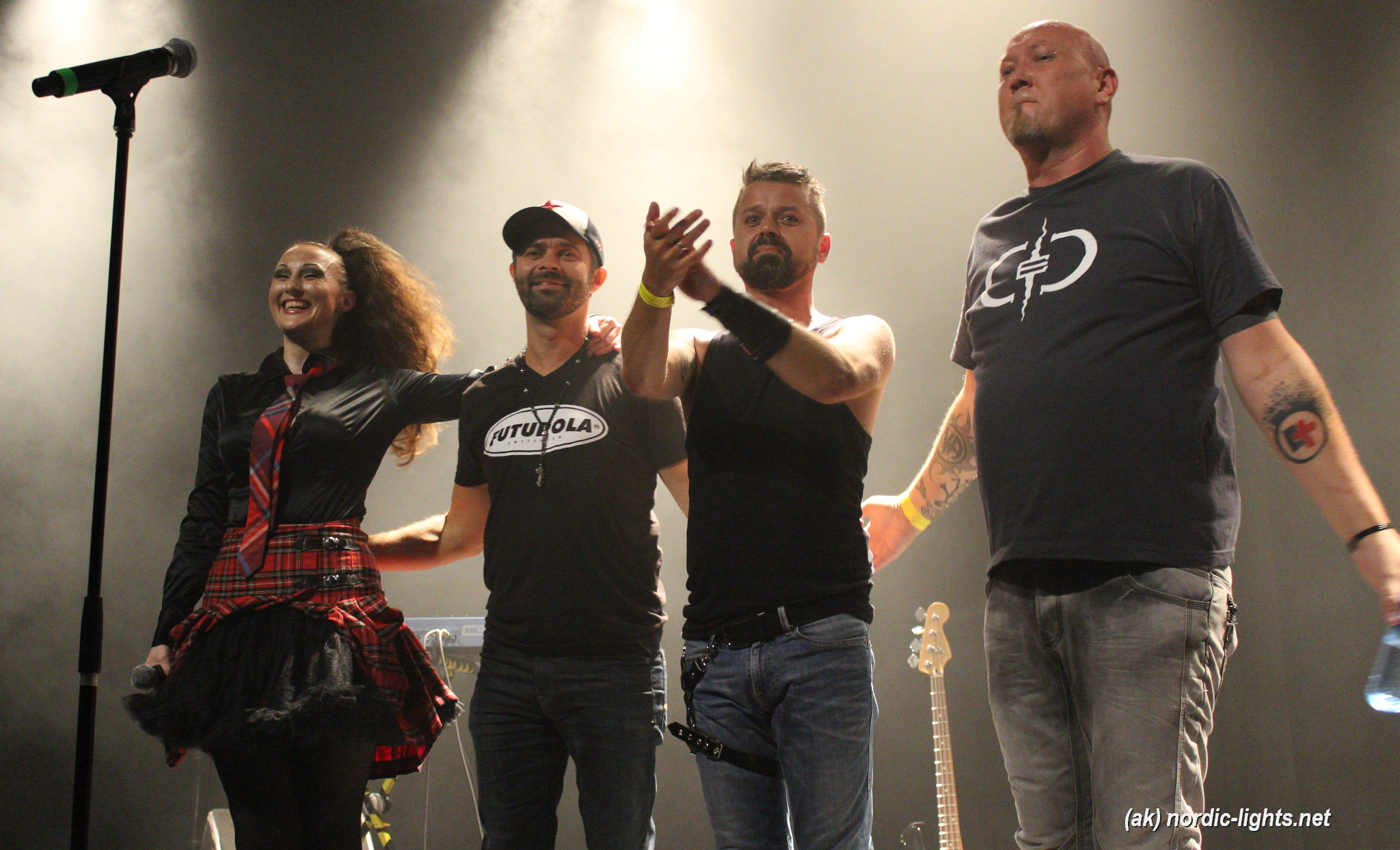 05.08.2014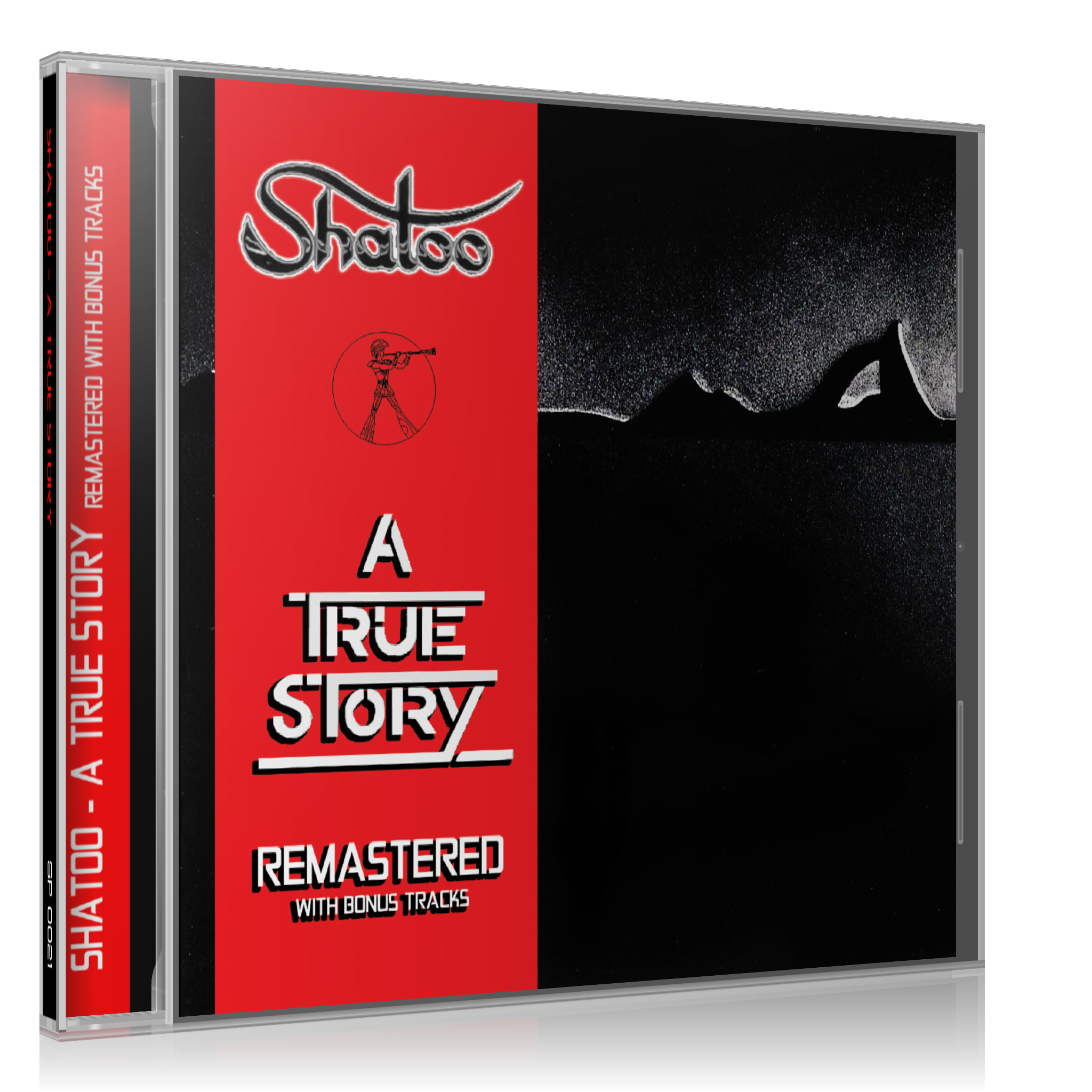 On August 7th, A True Story is finally getting released on CD again! Remastered by Carlos Perón (Yello) the re-issue also features 3 bonus tracks, all of them previously unreleased on CD! The re-issue features new cover design by Technomancer who has also worked on the cover designs for the Nothing That I Wouldn't Do and Floodlights singles!
The CD can be ordered directly from us at orders@shatoo.no
Prices are:
Norway: 150,- NOK
Europe: € 18,-
USA & Rest of the world: $24
18.05.2014
We are happy to announce that Shatoo will be performing at this years Elektrostat Festival in Oslo, Saturday 4th. October. More info soon on www.elektrostat.com and on www.facebook.com/ElektroStat.
Secondly we can also inform you that we have just signed a deal with SP Records for the re-release of our two old albums, "A True Story" and "Life", as well as the Dag Brandth solo-album "Tranquillity".
They will be re-released in remastered versions with bonus-tracks, making them all available again on CD for the first time since the late 80's!
We know you've been waiting for this, so we are totally excited about it and we hope that you are too!
We are currently also working hard on the 3rd new single, "Movies", + the upcoming album!
This will be a Shatoo summer!
30.04.2014
We are sad to inform you that Shatoo will NOT be performing in Oslo tomorrow, May 1st, due to unsolved disputes with the promotor.
We are sorry about this, and promise that we will have a new gig set up in Oslo as soon as possible.
Those of you that bought tickets to see Shatoo, should e-mail Electronic Sound Sweden at marko.runne@live.se to get your tickets refunded.
This cancellation does in no way reflect on Rational Youth, Psyche or I Satellite or any of the members in these bands, and we hope that you'll be giving them your ongoing support as well!
23.04.2014
Happy Easter, Shatoo fans! We want to thank everyone who showed up at our gig with Garbo STHLM and Pust at Jazzhuset in Göteborg, Sweden! The gig went great and we had a wonderful audience, and we are really excited to go back to Sweden again! :D
We are super ready for the mini festival in Oslo May 1st at Revolver together with Rational Youth and Psyche as well as I Satellite. Tickets can be ordered via www.billetluka.no ;)
Greetings from the band, and see you in Oslo!
04.01.2014
Happy new year, Shatoo fans! First of all we want to thank everyone who showed up at the recent gig at Quality Hotel & Resort, Sarpsborg on 28/12! If you wanna check out pictures from the gig you can check our Pictures section and there are also some videos on YouTube for you to check out from the gig!
Also, we would like to inform you that we will be playing live at two upcoming venues: 11/04 @ Jazzhuset, Gothenburg/Sweden and 01/05 @ Revolver, Oslo/Norway! See you there!
And have a Shatoo year!
Greetings from Dag, Geir, Calle, Kim, Per Aksel and Roy!
19.12.2013
The new "FLOODLIGHTS" EP is now out, available digitally via SUB CULTURE RECORDS and on HAND-NUMBERED LIMITED EDITION CD via EMMO.BIZ RECORDS!
You can order it from orders@shatoo.no [Prices including shipping: To Norway 70,- NOK, to Europe, 9 EURO and to the US and the rest of the world $15 US]or get it digitally via Spotify, iTunes, Amazon & WiMP!Also, SHATOO and PUST will be playing at Quality Hotel & Resort, Sarpsborg 28/12, more information can be found at https://www.facebook.com/events/685971214746972
10.11.2013
It's been a while since our previous update on this site but we have lots of news to bring our fans!
For one, we are finally releasing the follow-up EP to "NOTHING THAT I WOULDN'T DO" which came out earlier this year. The new track "FLOODLIGHTS" will be available 13.12.2013 from SUB CULTURE RECORDS digitally and there will be a hand numbered limited edition CD of 500 copies from EMMO.BIZ RECORDS that fans should NOT miss out on! The EP will contain not just "FLOODLIGHTS" and "NOTHING THAT I WOULDN'T DO" but also the TECHNOMANCER & ANGST POP remixes of "FLOODLIGHTS", "DANGERTOWN" and Dag Brandth's solo track "ONE NIGHT LOVE"!
You can pre-order the EP at http://www.emmo.biz/en/Emmobiz-Records/Shatoo/Floodlights-EP.html
On other news, SHATOO, TECHNOMANCER feat. ANGST POP and CHINESE DETECTIVES will be playing live at Quality Hotel & Resort, Sarpsborg during the SuperLAN event that lasts from 27/12 to 30/12. More info about the event can be found here: https://www.facebook.com/events/685971214746972
Fans who wanna catch some live SHATOO action should definitely consider heading there.
14.05.2013
SHATOO is finally making a comeback with the brand new single "NOTHING THAT I WOULDN'T DO" which you can check out below, and it is out digitally on Spotify, iTunes, WiMP, Amazon.com, 7Digital and about 70 other places!
The 6-track CD single is now ready and can be ordered at orders@shatoo.no.
Prices including shipping: To Norway 70,- NOK, to Europe, 9 EURO and to the US and the rest of the world $15 US
We are also working on an upcoming single as well as a brand new album, a remix EP featuring new versions of old SHATOO tracks, as well as a "Best Of Shatoo & Dag Brandth" CD!
Also from June 21st onward, we will be doing live gigs, and we're playing live with SHA-BOOM, CHRISTER SANDELIN and the QUEEN show "THE SHOW MUST GO ON" @ Festningen, Halden June 21st, so anyone who wants to catch us live should show up!